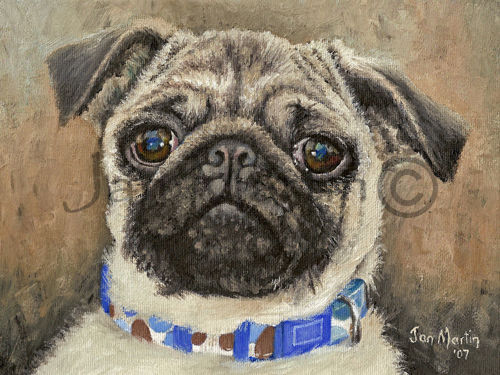 Oil on canvasn
10" x 8" (25cm X 20cm)

Private Commission

This finely detailed figurative painting of a cheeky young dog, features Ozzie the Pug puppy.
It was commissioned as a gift for Sharon in 2007


"Hi Jan, the painting of my little Ozzi is fantastic. You've captured him perfectly. I love the way the eyes look just right."